Get Ready to See a Whole New Side of
Conservatory At Plano
Our designer remodel will result in a completely fresh look and feel in the Sensations Dining Room & Safari Lounge at Conservatory At Plano. But this isn't just about beauty and aesthetics. We're creating more inviting spaces to provide more options and great ways to dine, relax, socialize and experience the many joys of life right here at Conservatory At Plano. Here's a little sneak peek of what's coming soon to our community!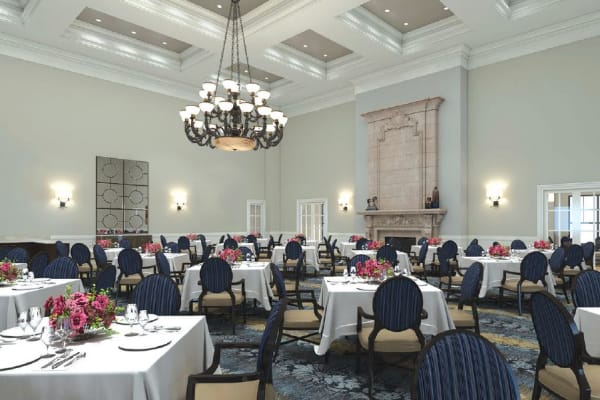 Sensations Dining
Superb dining experiences await in our new Sensations Dining Room, where clean and classic styling will beautifully complement the soothing splashes of color, fresh, new carpeting and furniture and breathtaking coffered ceiling—the signature feature of this magnificent gathering space.
Safari Lounge
With its tranquil views of the sun-splashed resort pool and trademark wall art, the Safari Lounge makes a fine place for casual dining or a refreshing, afternoon beverage, and is an equally great place to sit among friends and play games or simply delve into a book or magazine.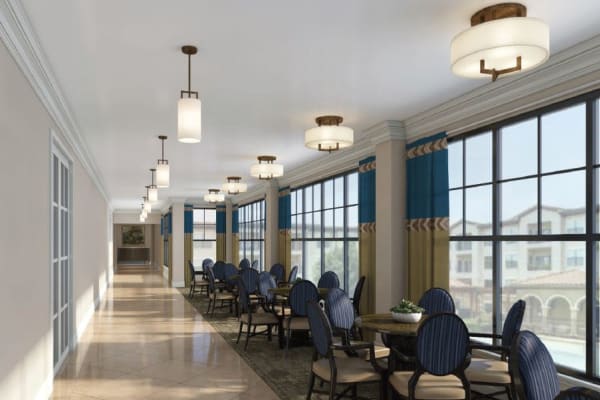 Contact Us For More Information
Please feel free to contact us with any questions. It would be our pleasure to provide you with more information on this renovation. Thank you and we look forward to hearing from you soon!